MANILA, Philippines — There's much more to life than being a beauty titleholder. Ask Maggie Wilson-Consunji and her BFF Parul Shah, two ex-beauty queens who have gradually ditched their crowns and transformed themselves into no-nonsense entrepreneurs. They are now running an elegant shop of uniquely-sourced furniture pieces and home decors called Casa Consunji, a fast-growing small company at Acacia Estates in Taguig City.
"I'm literally trying to shake that title off of me," confessed Maggie, who was only 17 when crowned Bb. Pilipinas-World 2007. "I do feel the pressure of needing to showcase my other skills or talents. I've done a lot to grow as a person, including going back to school (interior design)."
As a testament to her rise as a businesswoman, Maggie was recently tapped by global website builder GoDaddy (ph.godaddy.com) to be its brand ambassador to empower women entrepreneurs by providing them tools to grow via strong online presence.
Both Maggie and Parul recently hosted an interactive workshop on entrepreneurship for women at Casa Consunji, joined by Tina Shieh, GoDaddy's marketing director for Asia. They shared how GoDaddy helped put up Casa Consunji's online store (www.CasaConsunji.com) and reach more customers nationwide. Just two months since the website's launch, Casa Consunji enjoyed a 30-percent growth in sales with orders coming in from around Asia and the United States.
"And Casa Consunji has not spent a single centavo in marketing," Maggie boasted. "Just online and word of mouth. Having a website makes your business look professional and customers will take you more seriously."
The two also detailed their journey to the unglamorous world of finding the most unique and appealing merchandise for their store.
"We may look glamorous, but trust me, business is not glamorous and the places we go to are not sexy either," said Maggie, also a former Kapuso actress married to construction magnate Victor Consunji; they have a seven-year-old son, Connor.
Maggie and Parul regularly deal with multiple suppliers and merchandisers — door to door, personally test the quality or durability of every item they pick, and most importantly, haggle to score the best price.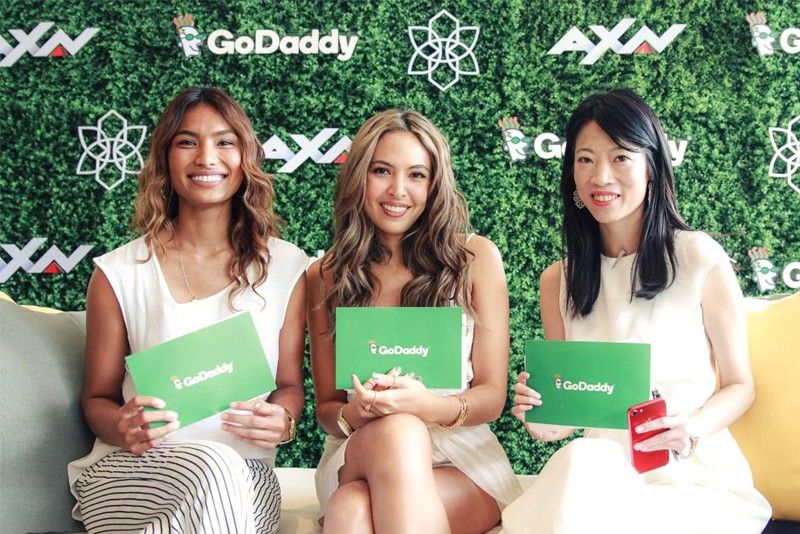 It's Parul who's the expert in the art of haggling, disclosed Maggie.
"I didn't know I had it in me until Maggie and I did our first sourcing trip in Bali," said Parul, a model like Maggie and who was 2014 Bb. Pilipinas-Tourism. "The Indian side of me came out (laughs)."
Maggie said she would sit and watch Parul leave suppliers on the verge of tears. "The suppliers couldn't take it anymore and would tell us, 'Okay, fine, we'll give you the price you want, just take it and go away,'" Maggie guffawed. "Of course, we never go away."
Parul's exotic looks are a plus. In Indonesia, for example, the locals would think Parul is one of them and would easily concede during negotiations.
"In business, you have to be very patient," said Parul, who was also Maggie's co-winner in the AXN reality TV game show Amazing Race Asia Season 5. "You need to court or make ligaw the suppliers to get the best deal so you sell the products for a lot less."
GoDaddy's Tina Shieh hailed the quality of products at Casa Consunji that she herself ended up being a regular customer.
"Both Maggie and Parul are an inspiration to Filipino women entrepreneurs who want to make their presence felt online and reach customers outside the Philippines," she said.
Original Article from: Philippine Star