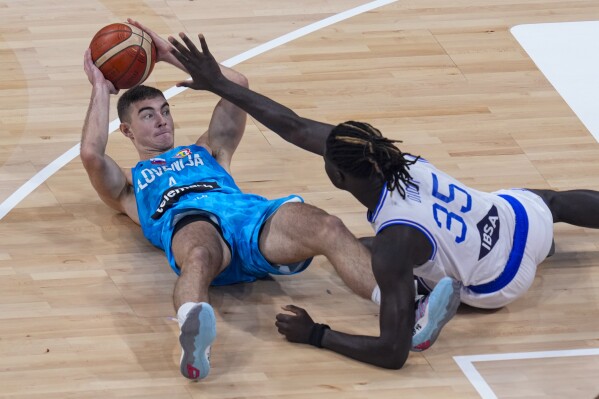 MANILA, Philippines (AP) — None of the teams that medaled in the 2019 Basketball World Cup made the medal round at this year's World Cup. And only two quarterfinalists from 2019 made the quarterfinals this year.
It represents almost unprecedented turnover, and FIBA doesn't mind.
FIBA secretary general Andreas Zagklis, in his traditional end-of tournament news conference on Sunday, said basketball's governing body is seeing the impact of recent decisions to increase the size of the field to 32 teams and to have 80 teams be part of the qualification process for those spots.
"Parity is good," Zagklis said. "It's good because it means competitiveness. It is excellent if it comes together with a higher level of play all the time. What we have achieved is we have reached a greater depth in the roster of countries. Nine of the 32 that came to this World Cup did not play in the previous World Cup."
Originally published on AP News.