From family drama to late rent payments, Karla Estrada shared how she could personally relate to the issues to be tackled on TV5's Face 2 Face, a reboot of the "barangay hall on air" program, originally hosted by Amy Perez in 2010.
The show will air from Mondays to Fridays, starting tomorrow (May 1) at 11 a.m. on TV5 and 8 p.m. on One PH. It will also be available on Cignal Channel 1, SatLite Channel 1, and Cignal Play.
Karla and her co-host Alex Calleja will "mediate in resolving the heated rivalries of the program's guests and diffusing the escalating tension in each episode." They will be joined by the program's resident Trio Tagapayo — "Dr. Love" Bro. Jun Banaag, who is representing the clergy; lawyer Lorna Kapunan, giving legal advice; and Dr. Camille Garcia, sharing her perspectives as a psychologist.
With the tagline "Isyu ay harapin, huwag palakihin," they will feature real people's problems, ranging from family relationships to personal struggles and triumphs. They will also attempt to resolve conflicts among the involved parties.
As someone who is a breadwinner, Karla shared she could sympathize with the concerns being presented in the episodes. "Dahil ako nga ay bumubuhay ng isang barangay na pamilya, so yung mga drama ng pamilya ko, eh nakikita ko dito," said Karla in a press conference.
"Yung binigyan ko ng ganitong halaga yung isa kong tiyahin, nag-away sila because bakit daw yung sa kanya mas maliit," she recalled.
Advertising
Scroll to continue
"In a way, through the show, I can share my personal advice (to people experiencing the same thing)."
The actress also recounted how she would hop from one apartment unit to another because of late rent payment.
In the Face 2 Face episode, a guest was berated by the landlord and that person just wanted to settle the issue in the barangay rather than paying the rent.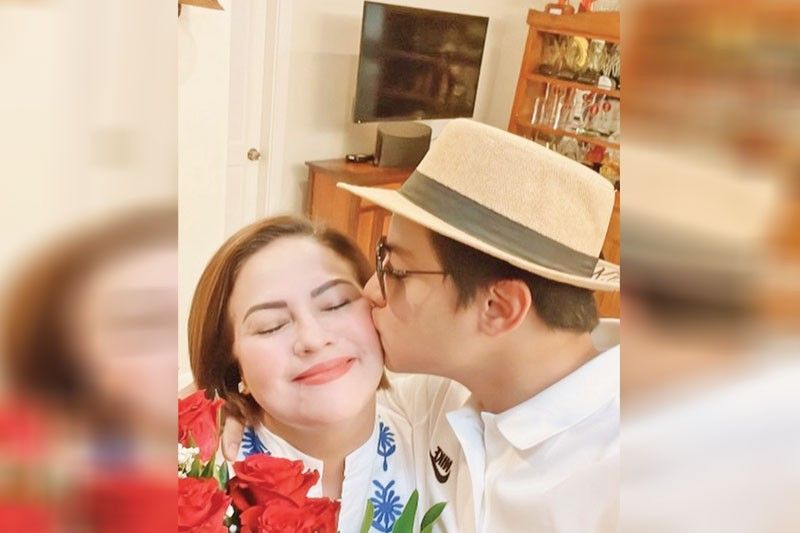 Karla feels son Daniel Padilla is ready to settle down.
Photo from Daniel's Instagram
In the case of Karla, she said she would prefer to leave the place after paying the full rental amount instead of going to the barangay to settle the issue. She shared, "Napagsalitaan ako ng hindi maganda. I really tried to pay the rental fees and transfer to a new place. For me, ayokong tinatrabaho ko, tinatrabaho ko, pero you would say bad words to me. I don't really like that. That's why inabot ako ng 20 apartments nun. That's a lot. But never naman akong napa-barangay."
"I could really see the issues that were talked about in the show in my personal life… That's what I always say na walang maliit na problema for them. Even just a small amount, it's a big deal for them because it's hard to earn it. So I could really relate (to their problems)," she said. "Minsan napapatulala tapos minsan natatawa ako at mangingiti kasi nakikita ko talaga."
One of the topics that Karla doesn't want to make a big deal of in real life is bashing, except when it already involves her children. "Hindi ko iniintindi mga yan dahil ayoko ng lumiit ang mundo ko," she declared. "Regardless if I do or say good things, (bashers) will always have something to say… If they don't like you, you can do nothing about it. It's difficult."
"OK na yun because there are people who will still fight for you. So sila na lang. Bashing has no effect on me. I mastered it since That's Entertainment (days)," she said with a laugh. "So when social media became popular, I'm not really (affected by the online bashing)."
"Ang hindi ko lang napapalagpas ay yung anak ko na ang bina-bash. Yan talaga ay pinapahanap ko ang mga bahay agad," she joked.
"Because I am a mother who sacrificed for my children. So I will not allow my children to be treated that way in social media, especially by the people who don't really know our family," she continued.
"So, I think I really become a 'dinosaur' when it comes to that (laughs)."
Meanwhile, Karla was mum about her love life but when queried about her son Daniel Padilla's relationship with Kathryn Bernardo, she said she doesn't mind if the two will get married ahead of her.
"It's OK. Their love life is more important than mine," she said, adding that she is ready to be a grandma if and when the time comes and wants to be called mama-lola.
When further asked if she feels that Daniel is ready to settle down, she answered, "Oo naman. Kasi mga anak ko naman hindi naman maitatago, especially when you are a hands-on mom, lumaki sa'yo. You really know them well. But of course, at the end of the day, they are still the ones to decide on what they want to happen in their lives."
Aside from Face 2 Face, Karla is also busy with her public service duties and still functions as a third nominee for Tingong Party List.
Would she also allow Daniel to also enter politics? "Well, of course," she replied. "When he joined showbiz, which is our bread and butter, I let him be. And then if he wants to join politics, because I am here, ba't mo naman ipagkakait yung mga bagay na nandun ka."
"But of course, there are a lot of things to talk about. And kung ako din naman kasi ang masusunod, it's better that he will not enter politics. But if he wants it, I will support him," the new Face 2 Face host concluded.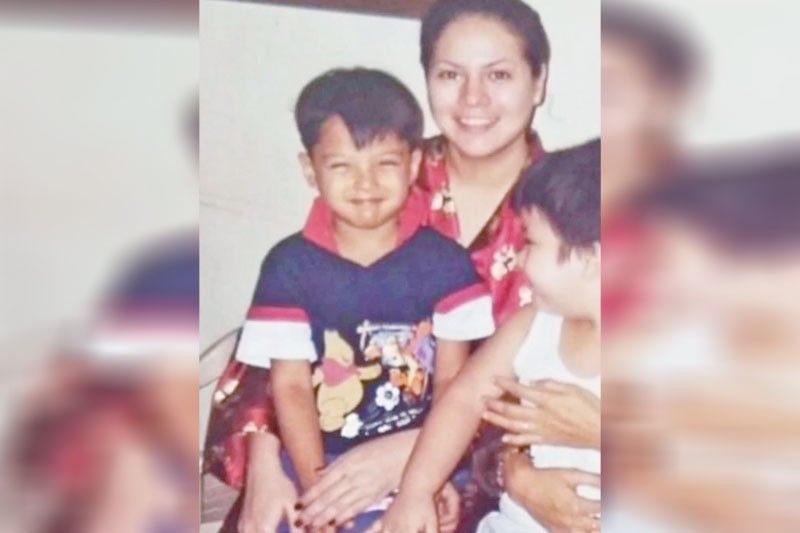 The actress-TV host shares a throwback photo of Daniel during his birthday on April 26 on Instagram.
Originally published on PhilStar.